Here's what Mark Topping, Geospatial Technology Specialist III at WGI Geospatial, had to say: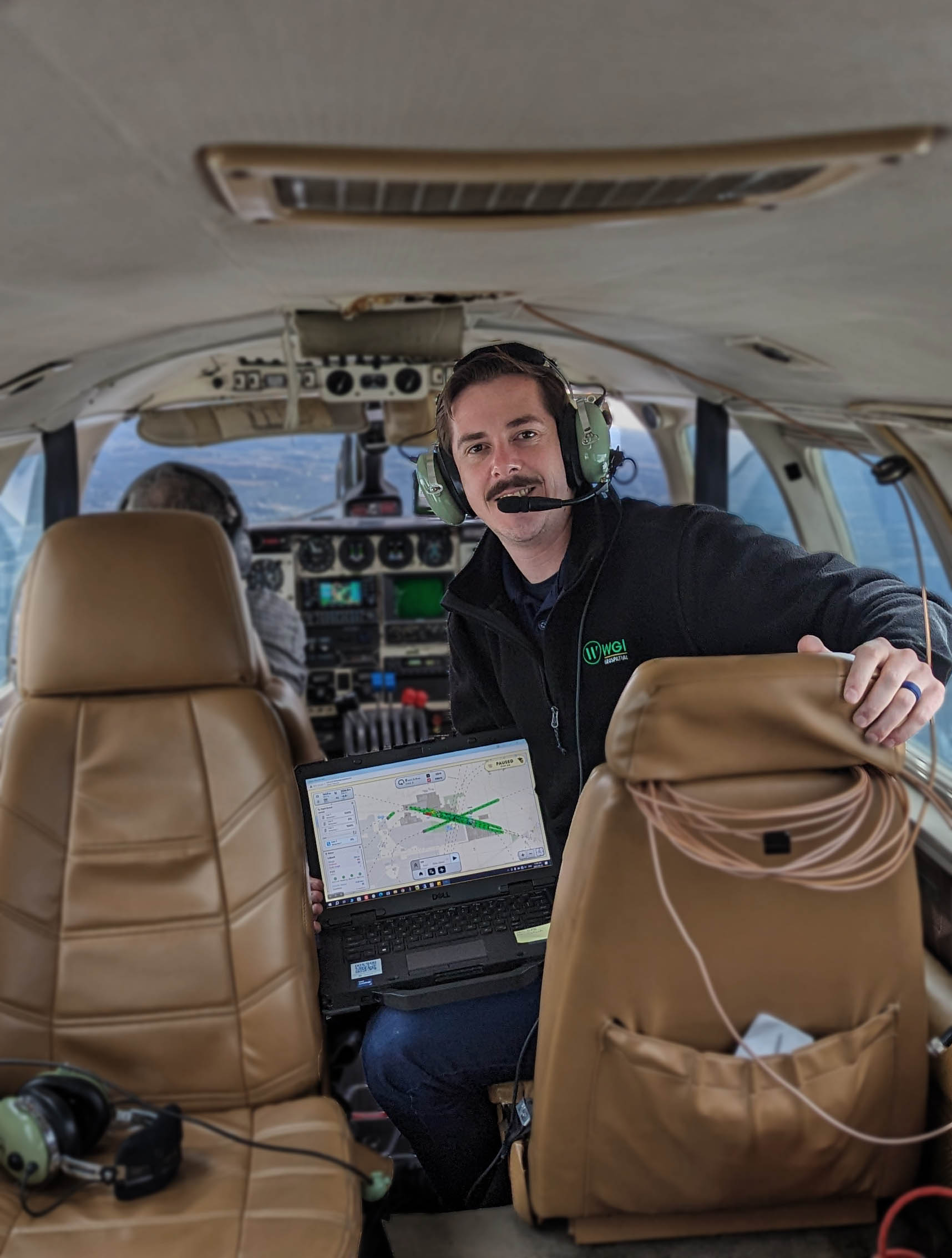 "As a long-time lidar sensor user with an understanding of Teledyne Optech sensors and workflows, I was looking forward to experiencing the Teledyne Galaxy Onboard solution and I admit to being impressed after a successful demonstration on one of our projects. The first words that come to mind are slick, easy to use, and a modern look and feel. The user interface provides the right amount of flexibility without being overcomplicated. At the hardware end, the wireless tablet and pilot display make things a lot easier in a confined space. The introduction of the Wi-Fi hub in the small aircraft makes the sensor operators job much simpler.
"We recently had an opportunity to use the new Teledyne Galaxy Onboard solution for an AEC project in the northeastern United States. Our client was interested in supporting as-built compliance by supplementing aerial lidar with traditional survey. An airborne survey of several large sites allowed significant time and cost savings by providing accurate planimetrics with a reduced ground effort.
"The quality of field data is of primary importance to WGI, and being able to validate the quality while the crew is onsite is essential. When dealing with advanced technology across large-scale project environments, some failures are inevitable but effectively identifying and rapidly addressing data quality gaps is where emerging technology can be exploited to maintain project schedules and budgets. Galaxy Onboard's real time processing and QC reporting gave us confidence in data fidelity."
Return to Galaxy Onboard
---
Want to to know more? Get in touch with Sales.
---